SCI and the Ukraine
VSI and 30 other branches of SCI express our solidarity with the people of Ukraine. In particular, we express our solidarity and support for peace movements and activists in Ukraine, Russia, and the international community, as they resist the war.
Peace is a choice that all parties in the conflict must commit to now!
Diplomacy is the only real method for conflict resolution!
No to war in Ukraine!
Click here to read SCI's statement.
Click here to read about the support and activism SCI branches are involved in.
Volunteer with VSI on short-term projects in Europe!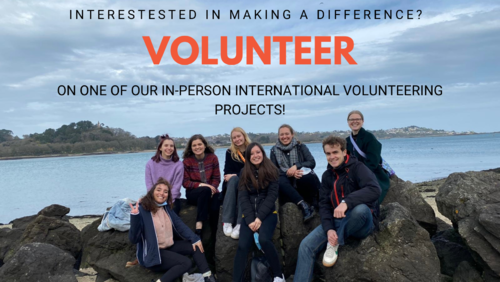 Are you interested making a difference with your free time and finding a cost-effective way to explore Europe? VSI have resumed sending in-person volunteers on short-term projects in Europe! Our dedicated staff have put together a list of projects which focus on our core values including solidarity, environmentalism and human rights!
View our regularly-updated list of projects here!
Click here to learn more about this programme and the application process.