What are you doing this summer?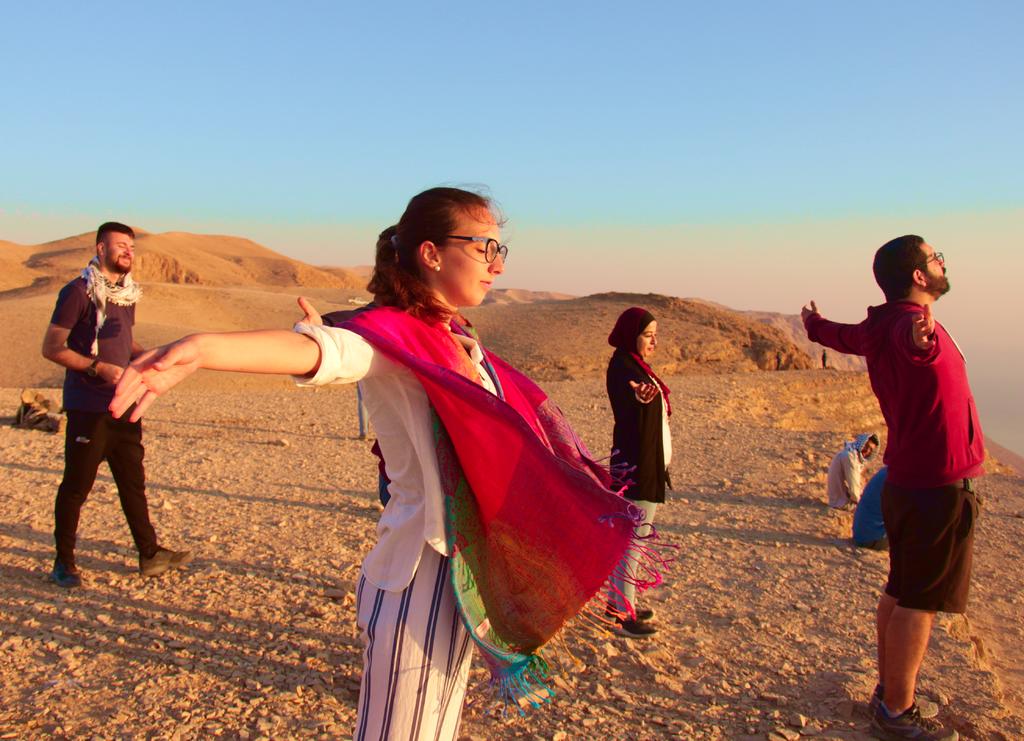 There are hundreds of opportunities awaiting you in over 70 countries worldwide. Voluntary Service International wants to tell you more!

International Volunteer Projects 
SHORT-TERM VOLUNTEER OPPORTUNITIES 
Country: Vietnam
Dates: 16 Mar 2020 - 23 Mar 2020
30 Mar 2020 - 06 Apr 2020
29 Apr 2020 - 06 May 2020
25 May 2020 - 01 Jun 2020
22 Jun 2020 - 29 Jun 2020
Number of volunteers: 7
Age: 20 - 70 
Extra fee to be paid in the hosting country: 160.00 Euro

Description: Learn about organic farming in a friendly multicultural environment with local community. The general tasks include watering, sowing, weeding, expanding the farm by preparing new vegetable beds. 

 

Country: Belgium
Dates: 25 Jul 2020 - 8 Aug 2020
Number of Volunteers: 10
Age:18 - 99
Extra fee to be paid in the hosting country: 0.00

Description: "Oasis" is a young environmental association whose aim is to develop an eco-citizen educational center for trainings, learning and research in applied ecology. Participants will be involved in the ecological renovation of the building, focusing on recycling as much as possible, to show that renovating a building is possible without spending huge amounts of money in technology.

 

Constructing houses for refugees families

Country:Portugal
Dates: 8 May 2020 - 18 May 2020
Number of volunteers: 6
Age:18 - 31 
Extra fee to be paid in the hosting country: 0.00 Required Language: English

Description: LAR project is a solution for families of refugees and migrants who are left without sufficient financial support and still haven't found stable jobs or homes. We wish to ensure that we provide work, training and housing - conditions for them to want to stay in Portugal. At this moment we are finishing the rebuilding works at the houses, to make sure these families will have a proper place to call home.

 

Drumfestival Rakatak and Amp; Youth Club Maxim

Country: Germany
Dates: 15 Jun 2020 - 4 Jul 2020
Number of volunteers: 15
Age: 18 - 26
Extra fee to be paid in the hosting country: 0.00

Description: During the 1st week, you will help to prepare and run an international drumming festival for children, youngsters and families called RAKATAK.
Another task of this project will take place during the 2nd week in the youth club MAXIM. Your help will be needed to renovate and maintain the building and its surrounding grounds, like painting inside or outside.

 




English summer camp for children in Kranjska Gora

Country: Slovenia
Dates: 28 Jun 2020 - 4 Jul 2020
12 Jul 2020 - 18 Jul 2020
26 Jul 2020 - 1 Aug 2020
2 Aug 2020 - 8 Aug 2020
9 Aug 2020 - 15 Aug 2020
16 Aug 2020 - 22 Aug 2020
Number of volunteers: 1
Age:18 - 99
Extra fee to be paid in the hosting country: 0.00 Required Language: English

Description: Summer Camp for children, aged from 6 to 15 years. The main goal is to improve children's English vocabulary and conversational English through fun, sport and creative activities. lf you can handle and lead a small group of children for a week, make them feel comfortable and have fun together, this is a project for you. Meet our leaders, new friends, campers, members, staff and volunteers and discover Kranjska Gora and Slovenia

 

 

European Voluntary Service (EVS)/ European Solidarity Corps (ESC)
EU-FUNDED volunteer opportunities abroad for 18 - 30s
Human Rights Education in Albania

PVN is an Albanian non-profit organisation that promotes peace through voluntary work and exchanges volunteers all over the world. This is an ongoing project with flexible start dates for a period of 8, 10 or 12 months.

 
 
See all our current EVS vacancies here. If these are not the kind of projects you are looking for, contact us. We can help you find a project that's right for you!