About VSI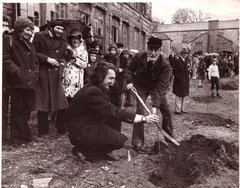 Spike Milligan planting trees with VSI members at Glencree 1974Voluntary Service International is the Irish branch of Service Civil International, a worldwide peace movement started in 1920 in the aftermath of the First World War. VSI was founded in 1965 and is headquarted in Dublin. VSI promotes peace, solidarity, social justice, sustainable development and intercultural understanding. We do this through supporting and coordinating volunteering projects internationally and in Ireland as well as non-formal educational activities.
We arrange volunteer projects in Ireland for Irish and international volunteers and send volunteers on projects to our branches and partners worldwide (in 94 countries), both short-term (2 weeks) and long-term (up to 12 months). All our projects are with non-profit/community and voluntary organizations and we work in solidarity with local communities. We also work through the EU -funded Erasmus+ programme to arrange volunteering and non-formal learning opportunities for young people and those who work with them. We work with people of all ages and our focus is on young people.
If you are interested in becoming a member of VSI go to our membership page
For more information about our organisation, please see:
2021 - 2025 VSI Strategic Plan
And to learn more about our story, here is a short video describing VSI's work.
Voluntary Service International Company Limited by Guarantee (VSI), registered in Ireland with registered office at 20 Dominick Street Lower, Dublin 1, D01 YP97. VSI is a registered charity: CHY 9220 and is registered as a limited company, no. 140520, having no share capital.


Mission Statement
OUR VISION is a world of peace, social justice and sustainable development, where all people live together with mutual respect.
OUR MISSION is to promote peace, social justice, sustainable development and intercultural understanding through volunteering in Ireland and internationally.
OUR VALUES - We base all our work on the following values:
Volunteering - in the sense of acting out of self-initiative, without seeking material reward and for the benefit of civil society, as a method and a statement for social change, whilst never competing with paid labour nor seeking to contribute to strike-breaking
Non-violence - as a principle and a method
Human Rights - respect for individuals as stated in the universal declaration of Human Rights
Solidarity - international solidarity for a more just world and solidarity between human beings at all levels
Respect for the Environment - and the ecosystem of which we are a part and upon which we are dependent
Inclusion - to be open and inclusive to all individuals who share the aims and objectives of the movement, without regard to gender, race, colour, religion, nationality, social status, sexual orientation and ability
Empowerment - empowering people to understand and act to transform the social, cultural and economic structures that affect their lives at all levels
Co-operation - with local communities as well as other local, national and international actors to strengthen the positive potential within civil society as a whole


Staff team
CEO: Helen Walmsley
Programmes Coordinator: Aine Boyle
Marketing and Communications Officer ESC volunteer: Nicolas de Wergifosse
Programmes Officer ESC volunteer: Eiméar Savage
Board of Directors
Our board of directors is responsible for our governance and overseeing our strategic direction. All of our Board members are volunteers giving their time, skills and expertise to help advance our mission.
VSI's Board of Directors:
Funding
VSI greatly acknowledges the funding and support of:
- the Minister of The Department of Children, Equality, Disability, Integration and Youth, the Youth Service Grant Scheme and the National Lottery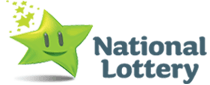 - the EU Youth and European Solidarity Corps programmes and Leargas, the National Agency for Erasmus+ in Youth






- the Health Service Executive, Older Persons Service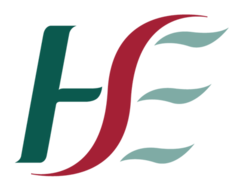 VSI are sigantories to the Comhlámh Code of Good Practice (CoGP).
The Comhlámh Code of Good Practice is a set of standards for organisations involved in facilitating international volunteer placements in the Global South.
The focus of the Code is to ensure overseas volunteering has a positive impact for the three main stakeholders: the volunteer, the sending agency and the local project and community.
VSI recommends that volunteers read and sign Comhlámh's Volunteer Charter .
The Charter is a guide for people who are going to volunteer overseas in developing countries. It sets out seven principles that aim to encourage responsible, responsive international volunteering.