Discover the world of volunteering in 2014
So far this year over 760 International Volunteering Projects (short term 2-3 weeks) have been finalised in 45 countries worldwide. 
Here are a small sample of the many exciting and worthwhile International Volunteer Projects which VSI volunteers can be involved with in 2014.
Check them and the other 756 projects out on our Project Search Engine.
No fundraising is needed to take part in our projects! Info on the VSI Projects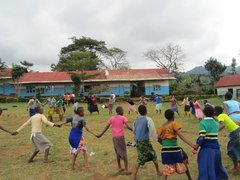 Playing games after school at Myika, Tanzania 2013