Interested in short term volunteering?

The summer is nearly over but International Volunteer Projects are still going on!
Today we have over 100+ short term International Volunteer Projects in 70 countries worldwide.
Make your autumn fulfilled and make a difference volunteering for peace. Check out our Project Database now and discover the world of amazing volunteering opportunities!

Help save endangered species of animal on Meadows of Great Bustard project in Serbia from 3rd to 18th September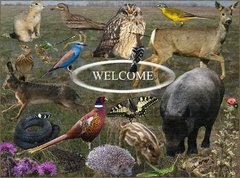 The association "Great Bustard" was founded in 2013 by young enthusiasts who were ready to employ their knowledge gained at the university for the preservation and development of their local environment. The goals of the organization are conservation and habitat improvements of the Special Nature Reserve "Pastures of the Great Bustard", education of local inhabitants on the importance of habitat conservation and legal protection, preservation of tradition and rural tourism development. The principal value of these natural resources is the only remaining population of Great Bustard in Serbia. Great Bustard is on the world's Red List (IUCN Red List) of endangered species and is a strictly protected species in Serbia.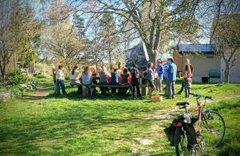 Suderbyn is a small young international ecovillage on the island of Gotland in the Baltic Sea in Sweden. Since 2008, residents and volunteers have been building a low-impact permaculture ecovillage with their own resources, relying mainly on volunteerism. Suderbyn's office hosts a range of NGOs and organisations, among which are Baltic Ecovillage Network and IAL, the Swedish branch of SCI. At the moment the community in Suderbyn consists of 12 adults of different ages, 4 of which are EVS volunteers. There are animals (cats, bees, chickens and ducks), a vegetable and herb garden and a geodesic dome on its way to further development as a greenhouse and biogas production unit. For more information about Suderbyn visit www.suderbyn.se or follow community stories on www.facebook.com/Suderbyn.
If you don't feel like travelling too far, consider taking part in Glebe House September Workcamp project in Northern Ireland from 5th to 16th September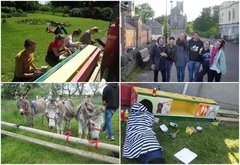 Glebe House is a residential and Day activity centre, owned by Harmony Community Trust, near to Strangford in Northern Ireland. It was partly set up in 1975 by Irish and British members of Service Civil International. Since 1975 Harmony Community Trust has been practically and tenaciously working for a fair, inclusive society that respects and cherishes each person's humanity, dignity, aspirations, ideas and needs. One where each person can determine and re-create their own identity, rather than conform to sectarian, national, ethnic or social stereotypes, myths or stigmas.