Short Term Volunteer Projects in Europe
Our International Volunteer Projects are a unique form of volunteering, bringing together people from different countries, cultures and backgrounds to live and work together on short-term projects with local communities.
The projects are designed to assist and encourage local initiatives, to break down barriers between people, to develop international understanding and contribute to a more just and peaceful society.
The work varies greatly, examples include environmental conservation, work with refugees and community arts projects. As a volunteer on our projects you only need to work as much as you are able.
The Programme is made up of four elements: preparation, projects, evaluation and using your experience.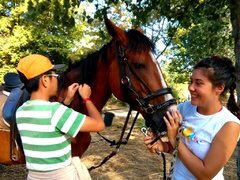 How do I find a project?
Check out our selected projects! Our dedicated staff have put together a list of projects which focus on our core values including solidarity, environmentalism and human rights.  
We add new projects to this list regularly so check back here, follow us on social media and/or sign up to our updates.
Our international branches have arranged additional projects to these listed on our site, if you're interested in finding our more, please contact our Programmes Officer Eiméar
How do I apply for a project? Go to Application forms and procedures and follow the instructions.
The main themes which VSI and SCI work with are:
Anti-Racism and work with Ethnic Minorities
North - South Solidarity
Disarmament and Peace
Work with People with Disabilities
Community Support
Ecological, Environmental and Agricultural
Projects Focussing on Gender
Social Inclusion
Arts, Culture and Local History
Ideology and Spirituality
Experience and qualifications
The most important qualities you need are enthusiasm, flexibility and willingness to experience something completely new. All volunteers must be 18 or over. You don't need any skills or qualifications for our projects apart from a s small number that require certain skills e.g. language; this is stated clearly in the project description. The success of the project depends largely on the willingness of individual volunteers to involve themselves in the group-life by 'mucking in', communicating and making friends with other volunteers and in the local community.
Costs - Small project fees apply but NO fundraising is needed to volunteer on our projects
Food and accommodation are provided while on the individual projects.
Volunteers pay for their own travel to the country and internal travel to/from the projects.
Volunteers are covered under a basic SCI Insurance policy.
Volunteers cover any visa fees.
Volunteers pay a project fee to VSI of €105 (for unwaged and students) or €150 (waged) (costs for 1 project). More details
Some of our partner organisations e.g. Iceland and Estonia, charge an extra fee which the volunteers pay on arrival. This will be stated in the project description.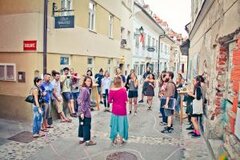 Getting there
Volunteers organise and pay for their own travel arrangements to and from the project. As our projects this year may be affected by COVID-19 restrictions that can change at short-notice, we recommend waiting to book your travel until we have confirmation form the hosting organisation and/or booking refundable or flexible tickets where possible.
Please note, neither VSI, our branches, partners or SCI International are liable for any costs due to project cancellations or changes arising from the impact of COVID-19.
Food and accommodation
Food and accommodation are provided free of charge during the project. Usually the group will share the tasks of cooking and cleaning on a rota basis, so bring your favourite recipes with you!
Living conditions are usually basic and shared e.g. sleeping in dorm-style rooms in a hostel.
Leisure and free time
An important part of every project is how the group organises its social activities. After the day's work there will be plenty of time to socialise, visit local areas, talk, play music, sing, write postcards, swim, learn local phrases... A lot of activities are decided by the group together.
Study element/educational component
There will usually be time set aside to learn more about the issues relevant to the project e.g. on an environmental project there could be a workshop on climate justice. If there is a study/ educational component to the project, volunteers are asked to inform themselves about the issues before going to the project and also to bring any relevant information etc. in order to participate fully in the discussions.
Language
Speaking other languages always helps when travelling but the language used on most projects is English. Certain projects have specific language requirements which are specified in the descriptions.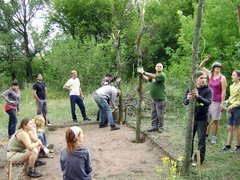 Being part of an international group
Each project will have a mixture of participants from many countries. Volunteers will find themselves working and living with people who are of different nationalities, ages, attitudes, backgrounds and cultures. Sensitivity to other people in the group is very important. Native English speakers should be careful not to talk too fast so everybody can understand them. Volunteers on the projects should be tolerant and open towards new experiences. Another part of the group experience is a commitment to work out decisions and problems together. On many projects there will be one or two people who act as 'Leaders' or 'Co-ordinators', usually selected and trained by SCI branches or partner organisations.
  If you have any queries about volunteering with VSI please contact Eiméar
Interested in reading more? Check out the volunteer stories of our past international volunteers here
Volunteer stories from the Europe, North America, Australia & Japan Programme