VSI Attends Volunteer Fairs in Galway, Dublin, and Carlow
21 Sep 2022
This month, VSI attended volunteering fairs in Galway, Dublin, and Carlow. We had a great time meeting everyone, and we were so pleased to see so much interest in our work and the volunteering opportunities we have on offer!
NUIG ALIVE Volunteering Fair
On September 7th, VSI attended NUIG ALIVE Volunteering fair to promote our upcoming Youth For Climate Justice project, as well as our ongoing IVP and ESC opportunities. We had a lot of students show interest in our work, with many of them subscribing to our monthly newsletter and following our social media pages for opportunities and updates.
VSI were joined by many other non-profit and volunteer organizations at the fair. All accounted for, there were 24 organizations in attendance! It was a great success, and we would like to thank NUIG ALIVE for organizing such an enjoyable afternoon.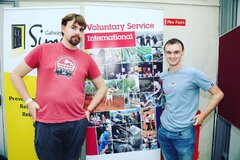 Carlow College, St. Patrick's Opportunities Abroad Fair
On September 19th, our Marketing & Communications Officer, Nick, attended the Opportunities Abroad Fair at Carlow College, St. Patrick's. This was a chance to tell students about our IVP and ESC opportunities, and to tell them what life is like for our volunteers abroad.
Thanks to Carlow College for making it happen!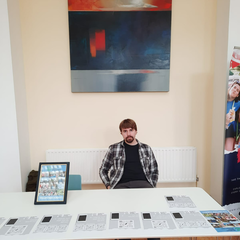 DCU Helpdesk
On September 20th, VSI were invited to attend a helpdesk outside the office of the DCU SU. Although we expected a quieter afternoon as were not attending as part of a volunteering fair, plenty of people stopped by to talk about our volunteering opportunities, and we received a lot of interest in our Youth For Climate Justice project.
A big thanks to DCU Volunteering for inviting us to take part!