Take part in a long-term volunteering opportunity with the European Solidarity Corps!
11 Aug 2022

Are you interested in Long-term volunteering? The European Solidarity Corps (ESC) volunteering programme gives young people (18-30 years old) the opportunity to volunteer either in their own country or abroad. It is an initiative of the European Union and offers an inspiring and empowering experience for those interested in making a change and benefiting communities across Europe. The programme aims to develop solidarity, inter-cultural understanding and respect among young people and to promote active citizenship. Learn more and check out the list of long-term opportunities here. Also, continue reading for a testimonial, from our former ESC volunteer, Seán, about his experience in Sweden!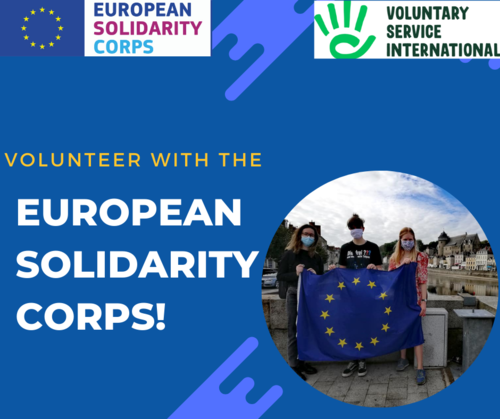 "The aim and purpose of my ESC project with Borås Stad and Träffpunkt Simonsland community centers was to bring a new perspective and ideas to the activity centre to help reduce loneliness and isolation amongst the visitors.
The ESC volunteers brought different skills, ideas, energies and attitudes and encouraged people to come to the centre. I used my own initiative, for example being a native English speaker I was able to start up English classes a couple of times a week and I play music and sing, so I started doing concerts in the café. I also gave creative writing and mindfulness classes.
I would strongly recommend the ESC programme to others because it really is a unique experience. You learn a lot about yourself, and if you view it this way, you can see yourself in a different light, and grow. When you are taken out of your home country, with home comforts, family, friends, etc., it really makes you examine who you are. You also get invaluable work experience and see how things work in another country. You also get a support net from the sending and hosting organisations, so people have your back if things go wrong which is very comforting. I would highly recommend it to people."