CALL for participants: Renoize 2022, Antifascist Festival: ESC Volunteering Team project in Rome
13 Jul 2022
Servizio Civile Internazionale Italia are looking for a team of European Youth volunteers to help with the "Renoize 2022" Antifascist Festival.
Number of volunteers: 10
Where: Rome, Italy
When: 24th of August until the 7th of September 2022

Application Deadline: 20/07/2022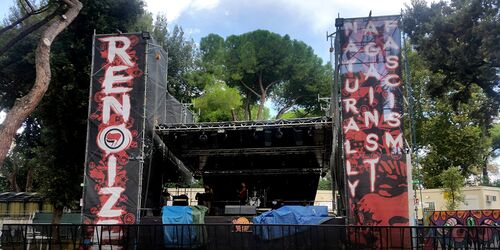 This year will be the 16th edition of the Renoize Festival and the 7th edition of the Renoize volunteering camp hosted at La Città dell'Utopia. This festival was created in 2006 as an homage to Renato Biagetti, a Roman activist that was killed as a result of a neo-fascist aggression.
In addition to the main topic of antifascism, this year's edition will focus on thetopics of Repression, Environment and Accessibility.
Project Description: During the workcamp, the volunteers will have a workload of around 6-7 hours
per day. The main activities will be:
Supporting the organization of the indoor and outdoor spaces of the
festival
Supporting the preparation and running of the event "Renoize Festival
2022"
Supporting the cleaning after the "Renoize Festival 2022"
A possibility to create creative outputs from the festival: videos, pictures,
interviews, a podcast, …
Contributing to some practical activities related to the project "La Città dell'Utopia" (gardening, cleaning the "casale",…) The study part will be dedicated to collecting and discussing stories about local antifascism, actual and historical. Particularly the history of La Città dell'Utopia as a crossing spot between antifascist struggles and volunteering-for-peace activities:
Study the history of the neighborhood
Learn about the project "La Città dell'Utopia" and its recent past
Understand how volunteering indeed affects the local community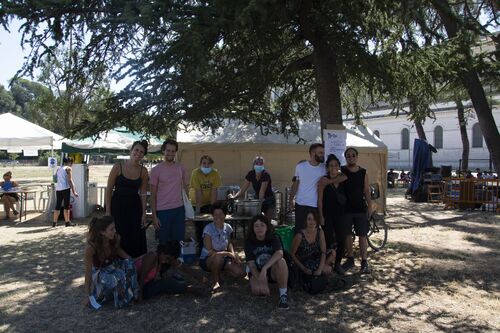 Requirements
Between 18 and 30 years old
Interest in antifascism
Group working skills
Interest in organizing and creating events
Artistic and manual skills
Learn more and find out how to apply here