Connect with Europe: Launch of the European Year of Youth
24 Mar 2022
On the 22nd of March, Voluntary Service International joined Léargas and Eurodesk's "Connect to Europe" event, launching the European Year of Youth. Young people from all over Ireland came to find out about the many great opportunities to volunteer and engage with the wider European community.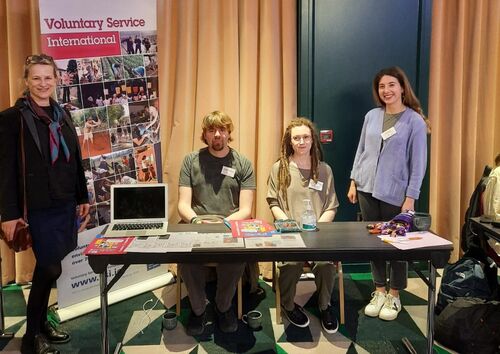 Following a short networking event, attendees were treated to talks from MEP Maria Walsh and Minister for Children, Equality, Disability, Integration and Youth, Roderic O'Gorman. Both speakers discussed their own experiences with Europe and the benefits of getting involved in volunteering. Léargas also organised a panel of past and present volunteers from Eurodesk, NYCI and ISSU, as well as Eiméar, our Programmes Officer and Marisa, who previously completed an ESC volunteer placement with Rosto Soldario in Portugal.
In the evening, two interesting workshops were held, one on youth governance and the other on Léargas's new Micro-Grant. VSI would like to thank both our hosts and our amazing speakers for an informative event.
We would also like to extend our thanks to Eiméar and Marisa for talking about their experiences as ESC volunteers and inspiring young people to engage with the European Solidarity Corps in the future.