Welcome to the Team Eiméar and Nicolas! 
4 Nov 2021
Exciting news! We have two new in-country #ESC volunteers join the VSI Team! Welcome to the team Eiméar and Nicolas!
Here's a bit about them:
Nicolas
Nicolas is joining us as our new Marketing and Communications Officer. In the coming weeks and months, he will be collaborating with other members of our office staff to maintain contact with and promote the activities of VSI, volunteers and our many project partners.

Nicolas recently completed a Masters in Public Advocacy and Activism at NUIG and has lived abroad in a number of places, including Thailand and Tanzania. He has also taken part in several of VSI's short-term volunteering opportunities, in Ireland and abroad.

Commenting on his new role, Nicolas says, "I've been interested VSI's activities for quite a while because of their core values of human rights and solidarity. Maintaining communications have proven especially important throughout the global pandemic. I'm looking forward to joining the team in strengthening international bonds and empowering people through volunteering."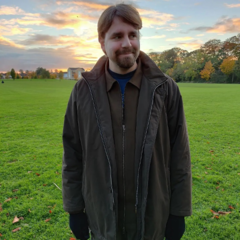 Eiméar
Eiméar is joining VSI as our Programme Officer. Prior to this, Eiméar worked in Kilbroney Park as a Park Attendant/Receptionist. She finished her masters just after the Covid-19 pandemic began, so the world of work changed overnight by the time she had graduated. Eiméar passed this time by volunteering with 'Consider-It Cakes' and Trócaire. Speaking of her experience she reflects, "Working in Kilbroney Park was great as I got to work outdoors and interact with the public, but I have always wanted to work for an organisation that seeks to bring about change in the world. When I read about the role of Programme Officer with VSI, I was excited about the prospect of joining the organisation. I have really enjoyed my first week here and I'm looking forward to what the future holds."