'The Inequalities of Climate Change,' Online Climate Justice Workshop
9 Sep 2021
VSI is hosting a free, online climate justice workshop on 28th September from 10am - 13.15pm! The 3 hour workshop will be interactive and informal, in which we will look at the climate crisis from a human-centred perspective, focusing on the inequalities created by climate change, nationally and globally.
The workshop will be youth-led and co-facilitated by our 'Youth for Climate Justice' Project participants, who will bring all the knowledge and skills they learnt during our project to deliver this workshop. This workshop is open to all ages and all levels of knowlesge. If you're interested in joining the climate justice movement and want to learn more, sign up here: https://tinyurl.com/4yp3cwyz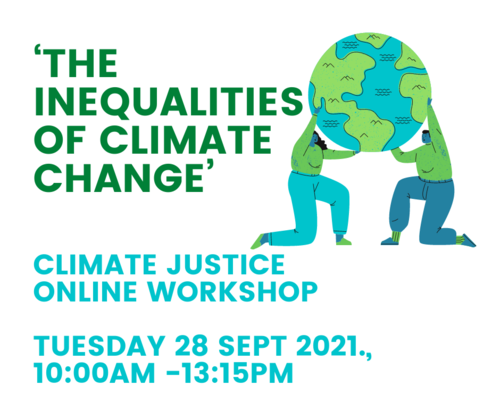 We greatly appreciate the funding from the Department of Children, Equality, Disability, Integration and Youth under their Youth Climate Justice Fund 2021 for Youth Service Grant Scheme recipients for this project.