New Online Project with SCI Germany: WWII Remembrance Goes Digital
15 Jun 2021
Don't miss this fantastic opportunity to volunteer on this historical online project with SCI Germany!
Project Dates: 04 August - 24 August 2021
Volunteers needed: 2
Topics: Antiracism, antifascism, remembrance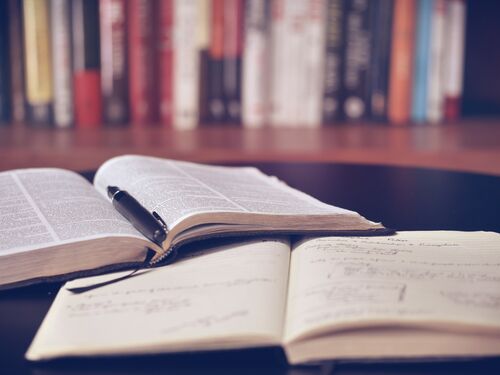 Description: During World War II, the Neuengamme Concentration Camp was expanded to become the central concentration camp in northwest Germany with more than 85 subcamps. As a result of the principle of "extermination through labor" pursued by the SS, nearly half of the total of about 100,000 prisoners deported from all over Europe died. Today, the Neuengamme Concentration Camp Memorial is a place of remembrance, information, education, and research. It is also the result of political disputes from the post-war period to the present. For decades, the site was home to two prisons, making most of the grounds inaccessible to the public. The first SCI work camp (project) in 1982 laid out the first trails and erected information boards.
Type of Work: The international online project will explore the possibilities of digital commemoration. Due to the pandemic, the commemorations had to be moved to digital space. What does this mean for remembrance and the culture of remembrance? Is it merely a restriction or does it also offer opportunities for different, new forms of remembrance? Who does digital commemoration reach and who participates in it? Does it work equally for every commemoration? What kind of commemoration is currently emerging; how will we remember the Corona pandemic, for example? In order to answer these questions, the participants will go in search of forms of digital commemoration. Together they will develop a presentation of the results, write articles for newspapers and document the online project in the form of a blog.
Study Theme: There will be an opportunity to learn a lot about the history of the Neuengamme Concentration Camp as well as the controversial history of the creation of today's memorial site. Discussions with experts are planned. There will be research and exchange about the different forms of digital commemoration.
Language: The group will speak English.
Time Commitment: The online project will take place in blocks where participants will meet for 3 hours each. In between, participants will work on projects in smaller groups. The dates for the online meetings are: August 4 - 24 2021, including 9 meetings, each from 2-5 p.m. The dates for the meetings are:
4- 5 August 2021
9 - 13 August 2021
23 - 24 August 2021
Availability: Please note that there is limited availability for online projects, so we allocate these places on a first come, first served basis.
Requirements:
You need to be a member of VSI to participate in this project. If you're not yet a member, it's easy to sign up - you can read more here, complete the membership form and pay your membership on this link (€20 for unwaged individuals, €40 for waged individuals). If you want to participate in one of our online projects but you are unable to pay the VSI membership fee, please let VSI know in confidence by emailing ivp@vsi.ie so we can help you to take part in the project.
You'll need a laptop (smartphones or tablets won't work) and a good internet connection that works with video calls for the project.
You'll need to send a motivation letter (just a short paragraph) to ivp@vsi.ie stating why you are interested in joining the project as well as confirming your availability to participate throughout the whole project.
Finally, you'll need to fill out the application form below: