New Online Project with SCI Germany: I remember - Dachau
27 May 2021
Enjoy this fantastic opportunity to volunteer on this historical online project with SCI Germany!
Project Dates: 31 July - 07 August 2021
Volunteers needed: 2
Topics: Antiracism, antifascism, remembrance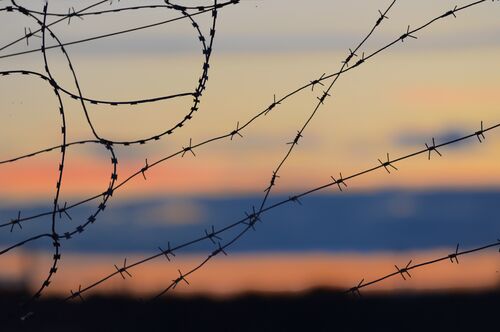 Description: The project "I remember" (organized by KJR Dachau ) demonstrates how participatory digital remembrance affect topics and themes such as the history of national socialism, the Holocaust and its impact on the landscape of today's society. The KZ Dachau was the first concentration camp built by Nazi Germany in March 1933. More than 200,000 people from all over Europe were imprisoned here. Many prisoners died as a result of terror, inhuman forced labour, diseases, exhaustion and hunger.
Type of Work: Through online seminars, videos, audios, and social media, volunteers will learn about the history of National Socialism (NS) through communication with survivors and through active participation in workshops. Current political situations will also be discussed. The project offers the chance to bring together young people from all over the world and encourage them to share their knowledge and encourage them to discuss important topics and issues.
Study Theme: NS history, WWII history and politics, change of perspective and a multi-layered discussion and elaboration of these topics, media education, and digital remembrance work.
Language: The group will speak English.
Time Commitment: Times for the online ZOOM sessions will be finalised closer to the start of the project.
Availability: Please note that there is limited availability for online projects, so we allocate these places on a first come, first served basis.
Requirements:
Participants must be 18-26 years old.
You need to be a member of VSI to participate in this project. If you're not yet a member, it's easy to sign up - you can read more here, complete the membership form and pay your membership on this link (€20 for unwaged individuals, €40 for waged individuals). If you want to participate in one of our online projects but you are unable to pay the VSI membership fee, please let VSI know in confidence by emailing ivp@vsi.ie so we can help you to take part in the project.
You'll need a laptop (smartphones or tablets won't work) and a good internet connection that works with video calls for the project.
You'll need to send a motivation letter (just a short paragraph) to ivp@vsi.ie stating why you are interested in joining the project as well as confirming your availability to participate throughout the whole project.
Finally, you'll need to fill out the application form below: