Searching for Traces of Forced Labour: a Digital Photography Project with SCI Germany!
19 May 2021
Don't pass up an opportunity to volunteer on this historical online project with SCI Germany!
Project Dates: 12 July - 23 July 2021
Volunteers needed: 2
Topics: Antiracism, antifascism, remembrance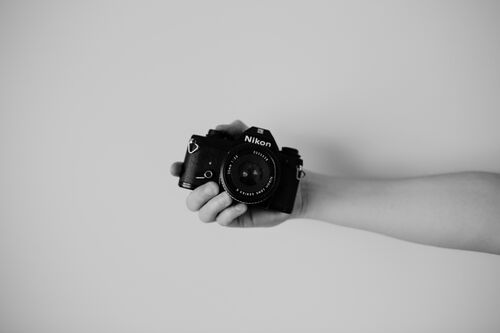 Description: The Nazi Forced Labour Documentation Centre is located in Berlin on the grounds of an almost completely intact former forced labour camp. It focuses on a forgotten victim group: civilian forced labourers from all over Europe forced to work for the Nazi regime during the Second World War. At the core of the project is a photographic exploration of the past and present aspects of forced labour.
Type of Work: The main idea of the project is to prepare a digital photo exhibition on the topic of forced labour. During the project participants will learn more about Nazi forced labour and explore other examples from the Second World War period. They will also discuss modern forms of forced and unfree labour. Participants are invited to search for traces of forced labour in their home country and to document the results with a camera. As a result of the project, the visual stories will become part of an online exhibition. No prior knowledge in photography is necessary. The project will be accompanied by a professional photographer who give an introduction into photography and help create participants' stories. Please see the exhibition from the project https://ausstellungen.deutsche-digitale-bibliothek.de/searchingfortraces
Study Theme: Historical and contemporary forms of forced labour. It is preferable for participants to have an interest in the history of National Socialism and an interest in photography. However, no significant prior experience in photography or professional equipment is required to take part.
Language: The group will speak English.
Time Commitment: The group will be meeting online Monday - Friday between 09.00 and 12:00 GMT (10.00-13.00 Berlin time). There will be no meetings at the weekend.
Availability: Please note that there is limited availability for online projects, so we allocate these places on a first come, first served basis.
Requirements:
You need to be a member of VSI to participate in this project. If you're not yet a member, it's easy to sign up - you can read more here, complete the membership form and pay your membership on this link (€20 for unwaged individuals, €40 for waged individuals). If you want to participate in one of our online projects but you are unable to pay the VSI membership fee, please let VSI know in confidence by emailing ivp@vsi.ie so we can help you to take part in the project.
You'll need a laptop (smartphones or tablets won't work) and a good internet connection that works with video calls for the project.
You'll need to send a motivation letter (just a short paragraph) to ivp@vsi.ie stating why you are interested in joining the project as well as confirming your availability to participate throughout the whole project.
Finally, you'll need to fill out the application form below: