Social Action For Environmental Refugees (SAFER) - Online Project with SCI Greece
30 Apr 2021
A fantastic online volunteering opportunity for those interested in environmental activism from a human-centered perspective!
*POSTPONED*
Project Dates: 14 to 20 June 2021
Volunteers needed: 2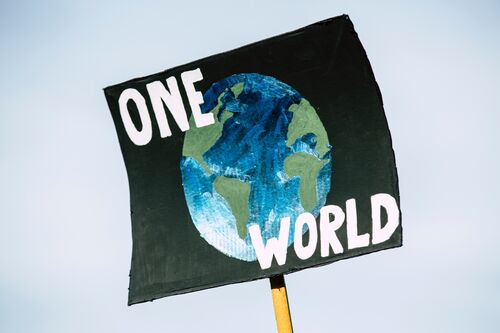 Description: S.A.F.E.R aims to promote SCI Greece's ideals about social and environmental awareness through practising art techniques.
Type of Work: SAFER is an opportunity to focus on current social and climate justice issues through creative expression and non-formal education methods. The purpose is to create awareness of the connections between global justice, forced migration and climate justice. The participants can share their personal approaches about forced migration, environmental activism, social injustice and community participation. The workshop will take place over a week dedicated to specific art techniques. Participants will have a choice of those forms of expression they feel most interested in or have experience with. They will work both in groups and individually to organize a performance or presentation of their group work on the final day of the workshop.
Study Theme: The month of June celebrates World Environment Day (05/06) and World Refugee Day (20/06) so this project aims to share and connect both issues through environmental refugees. The art techniques SCI Greece wish to practice are Audiovisual arts (photography/video making), Theater (improvisation, body theater), Writing (poetry, storytelling) and Painting. The non-formal education methods will be focused on the issues explained above and participants will work in groups in order to produce "The S.A.F.E.R. Art Exhibition" by performing their creative skills as the main outcome for this workshop.
Time Commitment: Times for the online ZOOM sessions will be finalised closer to the start of the project.
Language: The group will speak English.
Availability: Please note that there is limited availability for online projects, so we allocate these places on a first come, first served basis.
Requirements:
You must attend 100% of the activities and complete the homework and assignments in order to produce The Final S.A.F.E.R. Creation.
You need to be a member of VSI to participate in this project. If you're not yet a member, it's easy to sign up - you can read more here, complete the membership form and pay your membership on this link (€20 for unwaged individuals, €40 for waged individuals). If you want to participate in one of our online projects but you are unable to pay the VSI membership fee, please let VSI know in confidence by emailing ivp@vsi.ie so we can help you to take part in the project.
You'll need a laptop (smartphones or tablets won't work) and a good internet connection that works with video calls for the project.
You'll need to send a motivation letter (just a short paragraph) to ivp@vsi.ie stating why you are interested in joining the project as well as confirming your availability to particpate throughout the whole project.
Finally, you'll need to fill out the application form below: