Wikipedia for peace - virtual international volunteer project
4 Jun 2020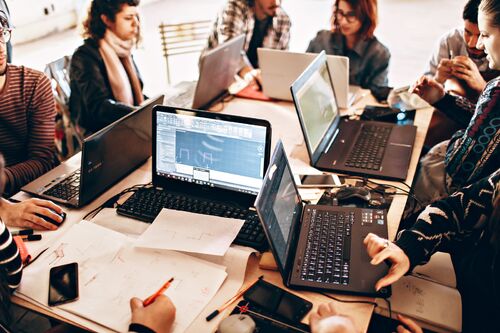 Volunteer from home - join the Wikipedia for Peace - A Centenary of Peace Activism online project!
From 20th to 22nd June 2020
Together with other movements for International Voluntary Service, SCI is celebrating its centenary this year. We want to look at these 100 years of peace activism, within SCI and elsewhere - what movements evolved, who were/are the activists? Wikipedia has the potential to democratise knowledge - to make it accessible to everybody. We in VSI and SCI see this democratisation of knowledge as a contribution towards global justice, and we see a lot of similarities in Wikipedia culture and SCI culture. That is why SCI Poland are joining efforts to edit Wikipedia together with volunteers from Wikimedia Poland. Writing and editing Wikipedia articles, one also needs the skills to do research, to verify information, and work with sources - skills that become more and more important due to the surge of fake news.
The project will begin with a group video call starting at 10am CEST on the 20th of June. A short discussion about the topics and edits, as well as some online dynamics will be held. The team of organisers, coordinators and volunteers will then continue editing individually or in small groups for 3 hours with a break to talk to the Wikipedia expert and exchange some technicalities and good practices. The schedule will also be somewhat open to your suggestions. In total, the online project will take about 5 hours a day. The coordinators will prepare a list of suggestions of topics and articles to work on, but you are very welcome to bring your own ideas!
Study Theme: Wikipedia skills, peace activism in various forms - you are very welcome to bring in your suggestions, there are many inspiring activists and movements out there! Here you can find the meta page of the Wikipedia for Peace projects: https://meta.wikimedia.org/wiki/Wikipedia_for_Peace and here is a video from a previous Wikipedia for Peace project with SCI Switzerland, to get inspired :) https://www.youtube.com/watch?v=n0sgq1wyNC8
Requirements: No previous knowledge on Wikipedia is required, but curiosity about the topics, internet access and enthusiasm are essential. Ideally, you should be working on a computer, Wikipedia seems not to like certain tablets and phones. The online project will be supported by a volunteer from Wikimedia Poland providing expertise and support.