Join This Unique Project Working With Bears!
3 Mar 2020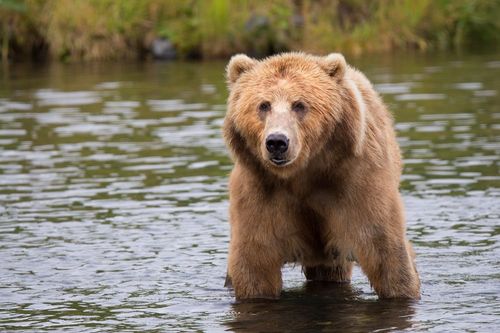 Prishtina, Kosovo
If you're interested in working with animals, Bears and Berries is for you! This sanctuary works with 20 rescued brown bears and provides each bear with proper care, adequate diets, veterinary treatments, and enrichment.
Participants will work on collecting and processing information about plant species around the sanctuary, finding the effect of these plant species on wildlife, participating in workshops, and preparing ways to educate the sanctuary's visitors. In addition, participants will be able to interact with the bears by monitoring them and helping the animal caretakers with daily tasks such as preparing food for the bears and creating animal enrichments.
Practicalities:
Project fees and costs: VSI Project Fee €150 waged / €105 unwaged  +  travel expenses
Food, accommodation, and basic health insurance provided for the project duration
Accommodation: Shared rooms in the education centre at the Bear Sanctuary. Volunteers will be provided with sleeping bags and mattresses. Vegetarian food items will be provided and volunteers will have cooking facilities to use.
Requirements: Highly motivated participants with a hard work ethic and initiative to learn. Some of the work involved in this project includes working with plant and animal species, writing, educating others, and taking pictures and videos.
Additional Info: There is a limited availability for this project, so apply soon to make sure you get a place.