Join us at the Irish Aid Volunteering Fair 2018
4 Sep 2018
​Irish Aid Volunteering Fair 2018 will be held in Hibernia Conference Centre, Dublin Castle on Saturday 29th September 2018 from 11am - 5pm.
Come meet VSI and find out more about our volunteering opportunities!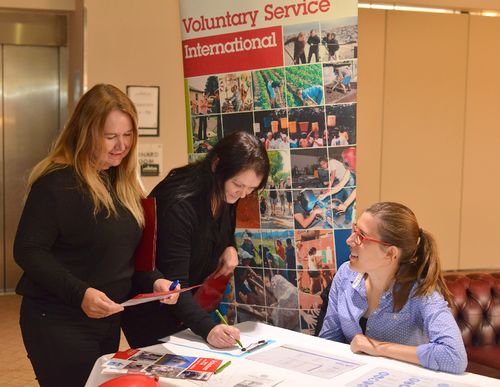 Every year, the Irish Aid Volunteering Fair gives you a unique opportunity to meet and chat face-to-face with the main organisations in Ireland that offer overseas volunteering placements. It's a chance to discover the many opportunities out there and pick up advice and tips from experienced overseas volunteers. It can be the start of a hugely rewarding journey!
About two thousand Irish people travel abroad annually to volunteer on development projects, mainly in Africa, Asia and Latin America. These placements can be one month or longer, and are tailored to all different skill sets.