Volunteers needed for an environmental project in Iceland
14 Jun 2018
Volunteers needed for an environmental project in Iceland
SEEDS is looking for Irish volunteers interested in climate change, waste management, animal protection, sustainable solutions, and other environmental projects as well starting on the 17 of August until the 25th of August 2018!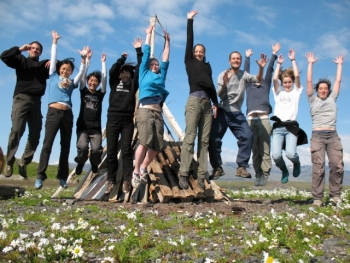 SEEDS is an Icelandic non-governmental, non-profit volunteer organization designed to promote intercultural understanding, environmental protection, and awareness through work on sustainability practices and the environment. SEEDS works closely with local communities. Every year it hosts more than 1200 international volunteers from more than 50 countries worldwide.
The main tasks are working on the learning camps. Hands on learning and sharing knowledge of sustainability practices is useful as well. Participants are expected to be engaged in topics such as renewable energy, food waste, and sustainable practices like collaborative consumption or veganism. There will also be guided tours and activities at geothermal power plants or interactive installations on geothermal energy utilization.
Volunteers can explore Reykjavik, a dynamic city filled with beautiful nature on their free days. It's an international city that incubates global trends. Included is a trip to the Hot River hike where individuals can bathe in hot springs.
Volunteers must be 18 years old.
Find out more and apply here! 
 https://bit.ly/2sXw78N