EVS Vacancy: Work with refugees in Greece
15 May 2018
SCI Hellas (Greek branch of VSI/SCI) and Greek forum of refugees are looking for an Irish volunteer to join the international group of volunteers on the EVS project starting on 1st of July till 31st August 2018!
This is a great opportunity to spend two months in an international surrounding, volunteering for peace and gaining experience of working with refugees.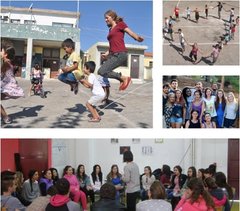 The main aim of this project is to allow a social and cultural inclusion for the refugees, as well as empowering them. During the project, the refugees will not only simply participate in activities, but will be active in creating them and giving their input.
Find out more and apply here