Volunteers needed for Glebe House Northern Ireland this summer!
23 Apr 2018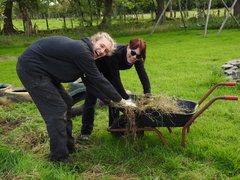 Glebe House is a residential and day activity centre, owned by Harmony Community Trust, near to Strangford in Northern Ireland.
Each year in September Glebe House holds an SCI International Workcamp, to help carry out a major tidy and clean up after our very busy summer residential programme with children. The work for the workcamp, will involve general cleaning and maintenance around the Glebe House centre, including working on the gardens, working on the wildlife play areas, general cleaning and reorganising, fruit harvesting and general repairs.
It is planned to have some discussion sessions during the Workcamp on the following topics, "The History and aims of Harmony Community Trust and Glebe House", "A potted history of Ireland", "The Northern Ireland peace process". There will be visits to a few local historical areas.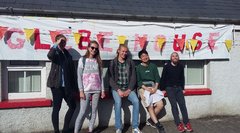 Projects dates:
Glebe House Annual Open Day 28 May – 7 Jun 2018
Glebe House September Workshop  3 Sep – 14 Sep 2018
Volunteer Support: All volunteers will receive training and out of pocket expenses.
Food and accommodation is provided.
"I fall in love in Ireland! And the most important – I started to speak English and after this time I'm not scared of alone trips to another countries." – volunteer in Glebe House, 2017
All volunteers must: 
- be over 18 years old
- able to speak English to an acceptable degree
Important: Please note that we cannot accept any applications from volunteers which need visas for the United Kingdom.
We are looking forward to your application!
Would you like to find out more about the role and the projects? Contact Sylwia at ivp@vsi.ie or give us a ring at +353 1 855 1011.