Long Term Volunteers Needed for Grangebeg Camphill Community, Co. Kildare, Ireland
28 Sep 2016
Grangebeg Camphill Community is one of 15 Camphill communities in Ireland. VSI has just finished a very successful workcamp with the community in early September.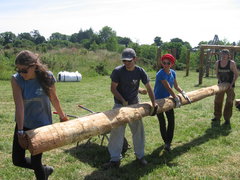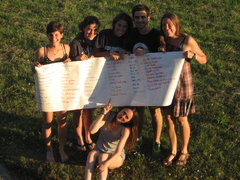 'We are a small farm based community with 20 people, 11 of whom have special needs'. Camphill Communities offer people in need of special care a sheltered environment in which their educational, therapeutic and social needs can be met. Volunteers may have a variety of tasks such as cooking, cleaning, helping on the land or assisting in gardening or general maintenance as well as taking an active part in cultural activities and community-building. We try to share the running of the houses between everyone. This means everyone is involved in the cleaning, meal preparation, laundry and other household chores. We all participate in the various workshops, the running of the garden and farm, food preparation or craft making.'

IMPORTANT: Grangebeg would prefer to recruit female volunteers for this call to keep the male/female balance in the community.


Volunteers must be over 18 years; have a good level of spoken English. As volunteers will be working with vulnerable adults, they will need a police check from their own country and from Ireland. They will also need 3 written references.

Practical details: Food and accommodation is provided along with weekly pocket money.
More details: SCI's Long Term Volunteering Projects Database
Applications: Through SCI branches/partners to ivp@vsi.ie