The summer is nearly over but International Volunteer Projects are still going on!
16 Sep 2016
The summer is nearly over but International Volunteer Projects are still going on!
Today we have over 100+ short term International Volunteer Projects in 70 countries worldwide.
Make your autumn fulfilled and make a difference volunteering for peace. Check out our Project Database now and discover the world of amazing volunteering opportunities!

Take part in organising the largest-scale language festival in Russia on Cheboksary Language Festival project from 17th to 23rd October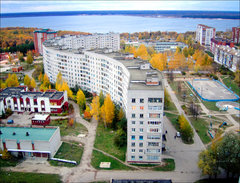 This international language festival is organized by an NGO "Youth Esperanto Association of the Chuvash Republic". This year it will be the 18th Festival in Cheboksary. The main aim of the Festival is to draw attention to language diversity and emphasize its value. The Festival is an important and big event in the republic where about 1000 participants of different ages take part every year.
Help save endangered species of animal on Sea Turtle 4 project in Mexico from 5th to 21st October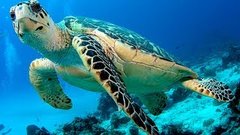 Four of the eight sea turtle species in Mexico (all of which are endangered) come to nest on the coasts of Chiapas. The beaches where the project takes place are some of the 144 beaches in Mexico where the sea turtles come to nest, and they are also within the 22 beaches in Mexico where there is a high level of turtle nest looting. In an effort to rescue them, the sea turtle eggs as well as the recently born sea turtles, the sea turtle sanctuaries collect the eggs and rebury them in protected areas in order to keep them safe. Once they hatch, the sea turtles are recorded and set free under the projection of the sanctuary staff. The sanctuaries are open to the public and provide information about the sea turtles and the work that the conservation provides.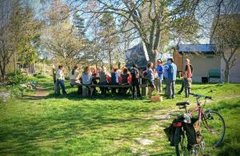 Suderbyn is a small young international ecovillage on the island of Gotland in the Baltic Sea in Sweden. Since 2008, residents and volunteers have been building a low-impact permaculture ecovillage with their own resources, relying mainly on volunteerism. Suderbyn's office hosts a range of NGOs and organisations, among which are Baltic Ecovillage Network and IAL, the Swedish branch of SCI. At the moment the community in Suderbyn consists of 12 adults of different ages, 4 of which are EVS volunteers. There are animals (cats, bees, chickens and ducks), a vegetable and herb garden and a geodesic dome on its way to further development as a greenhouse and biogas production unit. For more information about Suderbyn visit www.suderbyn.se or follow community stories on www.facebook.com/Suderbyn.
Learn about migration issues, theatre playing and animation with children on Theatre and music with kids project in Switzerland from 2nd to 16th October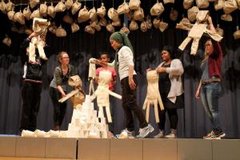 SCI organizes a theatre week for kids from refugee centers around Lucerne together with children living in Lucerne. The aim of this integrative project is to give the possibility to kids from refugee centers to have a rich exchange of experiences with local kids and to improve their German language skills in a creative context. This will be accomplished with a mix of theatre playing, music and games. At the end of the week (Saturday afternoon), there will be a presentation of the work. Up to 20 kids between 9 and 12 years old will participate in the project.