Coordinators needed for VSI's International Volunteer Projects in Ireland and Northern Ireland
14 Jul 2016
VSI seeks coordinators for 2 of our short term environmental International Volunteer Projects:
1. Killarney National Park Woodland Conservation project (Ireland)
2 coordinators needed
Apply now by filling out the application form and sending it to Mateja in VSI: ivp@vsi.ie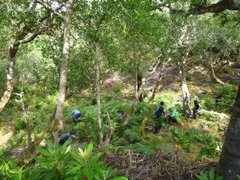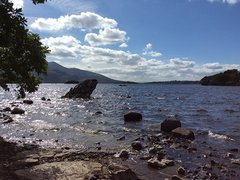 Project dates: 7 - 20 August 2016
Description: Killarney National Park in Co. Kerry in the south west of Ireland is 10,000 hectares in size and comprises mountains, lakes and woodland. It has an extensive range of trees, plants and wildlife. In the 19th century the rhododendron tree/bush (Rhododendron ponticum) was introduced and this has proved to be a highly invasive and destructive tree and has threatened to colonise large areas of the park.The rhododendron is threatening the bio diversity of the park and many native species of trees, shrubs, mosses are under threat.
Type of Work: Volunteers will work on rhododendron control in remote areas of the park. This can involve stem treating mature plants with small tools, the picking of seedlings and cutting of saplings. National Park uses sharp tools (loppers and secateurs) and a herbicide (glyphosphate based diluted solution) as part of their strategy to control the rhododendron plants. The volunteers will be required to use these methods. Full training on the safe use of these methods and safety equipment will be provided by National Park.
Accommodation: In a modern hostel in the park, dormitory style.
2. Glebe House September Workcamp (Northern Ireland)
1 coordinator needed
Apply now by filling out the application form and sending it to Mateja in VSI: ivp@vsi.ie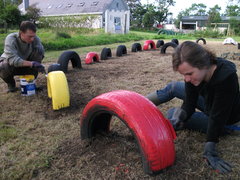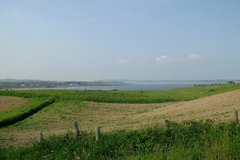 Project dates: 5 - 16 September 2016
Description: Glebe House is a residential and Day activity centre, owned by Harmony Community Trust, near to Strangford in Northern Ireland. It was partly set up in 1975 by Irish and British members of Service Civil International. Since 1975 Harmony Community Trust has been practically and tenaciously working for a fair, inclusive society that respects and cherishes each person's humanity, dignity, aspirations, ideas and needs. One where each person can determine and re-create their own identity, rather than conform to sectarian, national, ethnic or social stereotypes, myths or stigmas.
Type of Work: Each year in September Glebe House holds an SCI International Workcamp, to help carry out a major tidy and clean up after our very busy summer residential programme with children. The work for the workcamp, will involve general cleaning and maintenance around the Glebe House centre, including working on the gardens, working on the wildlife play areas, general cleaning and reorganising, fruit harvesting and general repairs. Volunteers should bring work clothes work shoes and gloves.
Study Theme: It is planed to some discussion sessions during the Workcamp on the following topics, "The History and aims of Harmony Community Trust and Glebe House", "A potted history of Ireland", "The Northern Ireland peace process". There will be visits to local historical areas and a sightseeing trip to look at some of the areas involved in the recent conflict. There will also be opportunities for volunteers to discuss other relevant peace issues they are interested in.
Accommodation: Full board accommodation and all food will be provided.