Working in a Youth Centre and Teaching English in Slovenia
I arrived in Slovenia on the 30th of October. I have to admit that leaving my family, my friends, and my culture behind was initially terrifying for me. This was going to be the first time in my life that I would live outside of Ireland. I was also both nervous and excited about moving to a country like Slovenia. If I am honest I didn't know much about Slovenia or the culture, all that I really knew is that it was meant to look very beautiful. I had a lot of different feelings in my mind as I prepared to leave. But this being said I do not regret it one bit.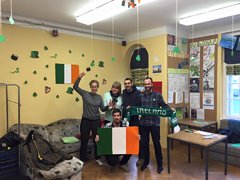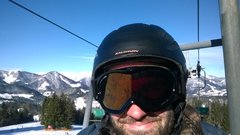 The most shocking thing for me firstly is that I have been here eight months which is amazing for me, the months have literally flown by. It only feels like a week ago that I was packing my bags and leaving my beloved Ireland and heading into the unknown. As much as I love Ireland it was something that needed to be done. My experience of being EVS and moving over here to this wonderful and interesting little country has been honestly life changing. I cannot say I don't miss Ireland at times, I miss the culture and the Irish accent, and of course I miss my friends and my family. All this being said Slovenia and everyone I've met have welcomed me in with arms wide open.
One of the most amazing experiences I can take from my time here is my experience of different cultures and people. I know all these people from all around the world and this is so cool. I hope you guys in Slovenia know what an interesting little country this is because of this. Slovenia sits in the middle of all these different cultures and it takes from places like Italy, Austria and Germany, Slavic and Balkan, and it still has its own strong and unique sense of identity. Which is amazing. Being from a little island like Ireland the main cultures we take from are North America and the United Kingdom. So living in a place like Slovenia has shown me all these different types of people and ways of life I might have never experienced before. So for that I'm truly happy and delighted I was chosen for this EVS experience.
Finally to everyone who has been involved in my EVS experience and my experience of Slovenia. I came here to this wonderful little country in the heart of Europe with nothing more than an open mind, and Slovenia and everyone I've met here has helped me grow as a person, and have created a truly memorable experience.
Check out the current EVS vacancie with Youth Centre Litija here!
Connor Derham, Slovenia (2016)

Connor Derham