Helping to achieve Sustainable Development Goal: 5 through an ESC project
Did you know that volunteering acts as a vehicle for sustainable development? Volunteers are real stakeholders in helping to achieve the 17 Sustainable Development Goals (SDGs) no matter how small the contribution. Small actions lead to positive impacts and volunteers help facilitate both physical and mindset changes by raising awareness and inspiring others.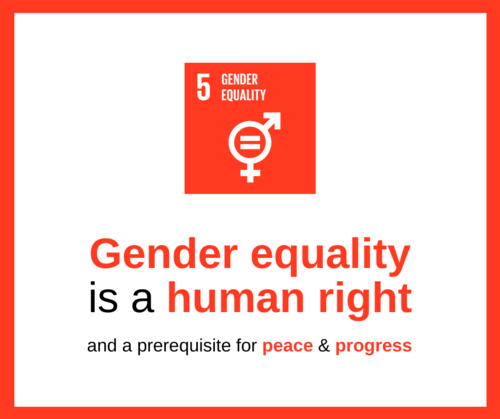 Our ESC volunteer in France, Sarah, helps achieve Goal 5: Achieve gender equality and empower all women and girls. Sarah helps achieve this goal by regularly facilitating workshops, holding information sessions and organising events and activities for young people to raise awareness about gender equality education, harassment, consent, LGBTQ+ issues, harmful stereotypes and so much more. Another focus of Sarah's ESC project is LGBTQ+ equality. She runs a support group to provide a safe space for people to discuss various topics openly but also to educate them about how they are protected under EU law as the EU has declared itself an LGBTQ+ Freedom Zone.