When a VSI volunteer speaks on the Ryan Tubridy Show on RTÉ Radio 1
Amy Collins who volunteered with VSI on multiple occasions, incuding accompanying a group of youth volunteers from Ireland to a 3-week European Voluntary Service project with refugees in Greece, was a guest speaker on the Ryan Tubirdy Show on RTÉ Radio 1 yesterday. She spoke about her personal experience and transformative power of volunteering which led her from leaving school early to studying on the Master's programme at Maynooth University.
Listen to their conversation here.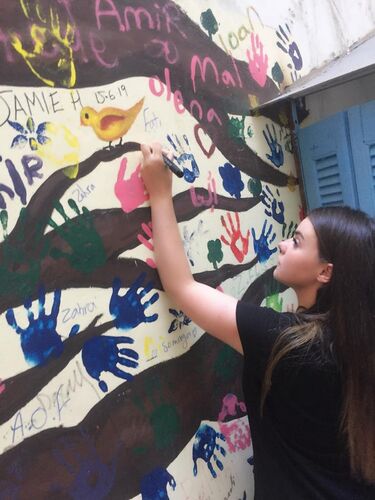 Amy on her project with VSI in Greece
You can also hear Amy and other volunteers speak about their experience and the European Solidarity Corps volunteering programme in the video by VSI, Crosscare and Eurodesk Ireland: