Success 4 All: Young People Learning From Each Other in UK
Start date: 1st June 2019
Duration: 8 months
Programme: European Voluntary Service (EVS)/ European Solidarity Corps (ESC) (age group: 18-30)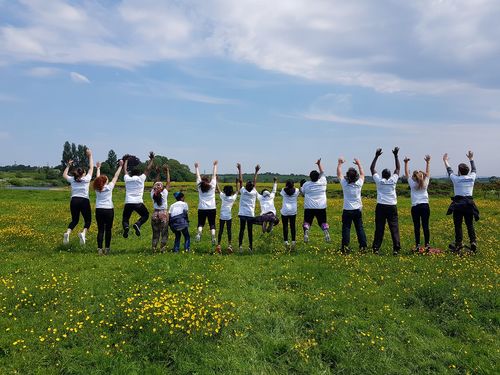 Success 4 All is a charity that tackles educational inequality with free to low-cost access to a peer tutor, online learning programmes, clubs and summer schools. Their motto is 'Young People Learning From Each Other' and they believe that young people learn best from each other, provided that the right relaxed learning environment is created.
We are looking for a young person from Ireland to join this project starting on the 1st June 2019 for 8 months.
About the organization
Success 4 All (S4a) run 7 Learning Hubs in deprived areas of Newcastle upon Tyne, numerous clubs and 2 Summer Schools per year, in the East End and West End of the city. The Learning Hubs and Clubs are run in community centres, IT-centres or schools, for children & young people aged 8-25. At the moment, there are 4 computer coding clubs, a young entrepreneurs club, the West End Young Digital Artists group, an Animal Science Club and 2 music clubs. The Summer Schools have a different focus every year. With regards to organizing mobility activities, they have experience of organizing local mobility activities during their Summer Schools.

Volunteer's role
Key roles for the EVS volunteers will be peer tutor, befriender/mentor of children and families, club leader (based on their skills and talents), social media manager, event organiser etc. S4a activities will take place in deprived areas of Newcastle but they will also offer the opportunity to explore areas of cultural and physical beauty of the region. S4a match the skills, talents, experience and qualifications of the EVS volunteer with the organisation's projects and roles, but they are open to adapt roles and activities in conjunction with a specific request or interest of the volunteer.
Training during the project
At S4a volunteers will receive a certificate from a national volunteer organisation in England, called V-inspired and upon completion of training, placement and logbook, they will receive a LEVEL 3 AQA Skills Award as Tutor/Befriender. All the volunteers of this project will be offered a Youthpass to document their learning, and will fill it in with the help of their project supervisor or mentors.
Requirements
The ideal volunteers for Success4all will be preferably aged 21-30, highly motivated in working with children, young people, and families, and have an interest or a degree of previous experience in the field of non-formal education, youth work, youth clubs and summer camps. S4a would like to host caring, enthusiastic, funny, creative, sporty, musical, practical, socially engaged and/or entrepreneurial young people with or without relevant qualifications. S4a will expect volunteers to abide by our rules of conduct, which include, among others, a non-smoking and non-drinking policy.
Participants with fewer opportunities:
This organisation has additional mentoring or other support suitable for young people with social obstacles, educational difficulties, cultural differences or similar.
The partners in this project all work directly or indirectly for the inclusion of people facing isolation or discrimination in society, and they have the ability, expertise and willingness to welcome in their work also EVS volunteers experiencing inequality or fewer opportunities in their lives.
This project is funded by the EU and standard EVS rules apply. You will receive free accommodation (at a host family), food, insurance and monthly 'pocket money'. Bus passes will be arranged. During the Summer Schools mini-buses will collect volunteers and children.
Application
If you would like to apply for this project please complete the VSI EVS Application Form, highlighting your motivation to volunteer on this project. Please state 'Success 4 All EVS' as the project you are applying for and in the subject of the e-mail and send it to Mateja in VSI mateja@vsi.ie. Deadline for application: ASAP.
If you would like more info on this or any other EVS projects please contact Mateja in VSI mateja@vsi.ie

The European Voluntary Service (EVS)/ European Solidarity Corps (ESC) is an EU funded programme that gives young people (aged 18 to 30) the opportunity to volunteer in an organisation abroad. The funding covers travel expenses to and from the project as well as accommodation, food, a small personal allowance ("pocket money"), insurance, language training and local transport during the project.