Join UK (Scottish) registered Charity Grassmarket Community Project
Start date: 1st September 2019
Duration: 12 months
Programme:
European Voluntary Service (EVS)/ European Solidarity Corps (ESC) (age group: 18-30)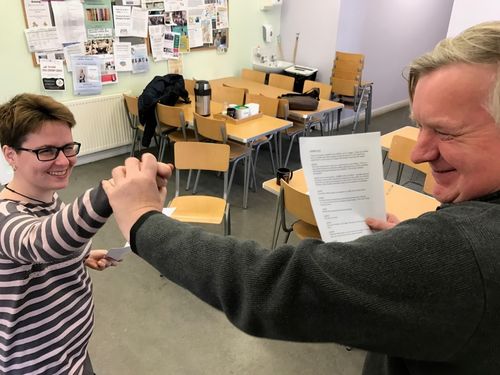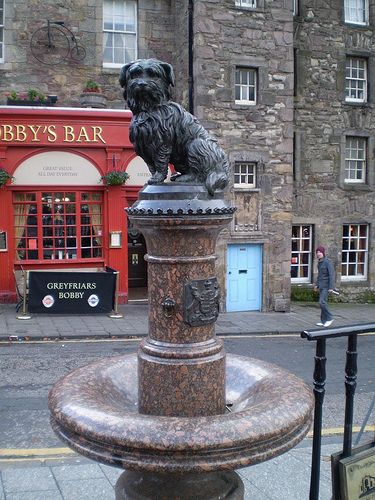 The Grassmarket Community Project, which was created in 2010, helps vulnerable people break out of cycles of homelessness and unemployment by offering work experience, education, training and support in a nurturing environment.
We are looking for a young person from Ireland to join this project starting on the 1st September 2019 for 12 months (until August 2020).
About the organization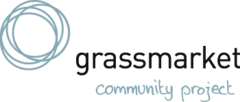 The Grassmarket Community Project (GCP) supports vulnerable and marginalised adults with support needs. These support needs include: mental health issues, physical impairments, learning disabilities, social isolation, homelessness and recovery from addictions. It provide a varied programme of cultural programmes and educational activities including: literacy classes, numeracy, IT, art, drama, book clubs, creative writing and photography. We also train, support and employ ex-members in 4 social businesses, including a tartan weaving and a furniture making workshop, which generate income for the charity whilst training them in vital skills and increasing their self-worth, independence and confidence. We seek to change the face of services to homeless adults and people with mental health issues by providing a safe, secure, bright and dynamic space where they can participate in stimulating and nurturing activities.
Volunteer's role
The participants will work alongside some of Edinburgh's most marginalised and vulnerable adults assisting in the delivery of a dynamic programme of educational, social, cultural and enterprising activities. Key activities will involve: Building positive and supportive relationships with vulnerable individuals under the supervision of staff members; Understanding UK organisations, cultures, and people, as well as mental health and homelessness; Working as part of a team and in partnership with professionals; Learning practical skills: crafts, enterprise, event management, hospitality, sport
Training during the project
Volunteers will attend the EVS on-arrival and mid-term training. GCP will offer in-house certification of learning. The participant will also have the opportunity to participate in the John Muir Awards alongside the beneficiaries. GCP also use recognised training providers to certificate key training and qualifications. This includes the possibility to attend the following training sessions: First Aid Medical, Food Safety Hygiene and Walking Group Leader.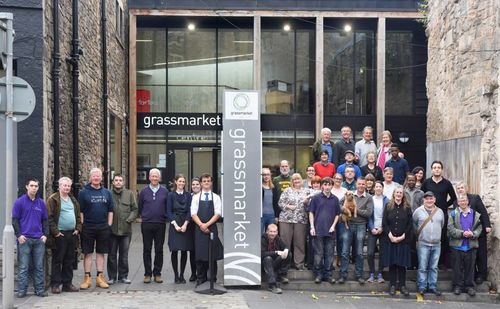 Requirements
Volunteers would demonstrate to respect all persons regardless of ability, background, race, ethnicity, sexual orientation or gender. They would also demonstrate an interest in learning about Scottish/UK culture and local customs as well as be interested in working with people from disadvantaged backgrounds, sharing the daily life of the community including mealtimes and group tasks. The ideal volunteers will be enthusiastic to learn new practical skills while assisting in the delivery of sessions in a range of practical, training, creative and educational activities for the community members.
Participants with fewer opportunities:
This organisation has additional mentoring or other support suitable for young people with social obstacles, educational difficulties, cultural differences or similar.
The partners in this project all work directly or indirectly for the inclusion of people facing isolation or discrimination in society, and they have the ability, expertise and willingness to welcome in their work also EVS volunteers experiencing inequality or fewer opportunities in their lives.
This project is funded by the EU and standard EVS rules apply. You will receive free accommodation (at a host family with own private room and shared bathroom and kitchen), food, insurance and monthly 'pocket money'. Travel to the Community Centre would be reimbursed. Alternatively, the EVS participant may have free hire of a bike during their stay and the city enjoys excellent cycle ways! The only thing you might have to pay is a very small part of your travel costs.
Application
If you would like to apply for this project please complete the VSI EVS Application Form, highlighting your motivation to volunteer on this project. Please state 'Community Project in Edinburgh EVS' as the project you are applying for and in the subject of the e-mail and send it to Mateja in VSI mateja@vsi.ie. Deadline for application: 22nd February 2019.
If you would like more info on this or any other EVS projects please contact Mateja in VSI mateja@vsi.ie
The European Voluntary Service (EVS)/ European Solidarity Corps (ESC) is an EU funded programme that gives young people (aged 18 to 30) the opportunity to volunteer in an organisation abroad. The funding covers travel expenses to and from the project as well as accommodation, food, a small personal allowance ("pocket money"), insurance, language training and local transport during the project.