Work as an artist at a progressive, international boarding school in the heart of the Swiss Alps
Start date: August
Duration: 11 months
Programme: European Voluntary Service (EVS)/ European Solidarity Corps (ESC) (age group: 18-30)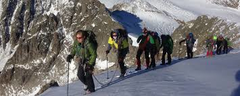 We are looking for a young person from Ireland to join this project starting in August for 11 months.
About the organization
The Ecole d'Humanité is a progressive, international boarding school in the heart of the Swiss Alps (in the winter ski area Meringen-Hasliberg) that fosters the discovery and development of individual talents in an atmosphere that encourages self-determination, innovation, and tolerance. 120 Students and 50 teachers from over 20 different countries live together in a dynamic community overflowing with academic, artistic, practical, athletic, and social opportunities. Whether admiring the beauty of a poem, projectile motion in a calculus-based physics class, performing an original piece of guerilla theatre or summiting a 4000 meter peak, Ecole students are challenged to actively discover and pursue their passions, and share them with others.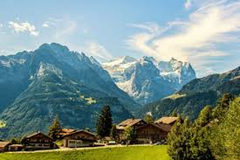 Volunteer's role
As an EVS volunteer you'll have the position as "Artist in Residence" and part of the Ecole-community taking part in the community life within the so-called "Ecole Families." A volunteer's work could be in the following areas: work as artist, give afternoon classes in a certain topics (depending on your talents), work in so called "intense weeks" together with small groups of students, networking among former students of the Ecole, work in the public relation activities, manual work such as gardening, caring for house pets, housework, and intercultural dimension.
Requirements
Participants must be able to live and work in a remotely located ecological, spiritual and open community of all ages and cultures. They must live in a shared bedroom and agree to live in accordance with our common grounds (http://www.schweibenalp.ch/en/vision-2 ).
This project is funded by the EU and standard EVS rules apply. You will receive free accommodation (at a host family), food, insurance and monthly 'pocket money'. Bus passes will be arranged. During the Summer Schools mini-buses will collect volunteers and children.
Application
If you would like to apply for this project please send your CV and letter of motivation , highlighting your inspiration to volunteer on this project. Please send both documents to Mateja in VSI, mateja@vsi.ie and use 'Artist in Residence' in the subject of the e-mail and state in the email this is the project you are applying for. Skype interviews will begin after deadline.
Deadline for application: 31/5/2019
If you would like more info on this or any other EVS projects please contact Mateja in VSI mateja@vsi.ie

The European Voluntary Service (EVS)/ European Solidarity Corps (ESC) is an EU funded programme that gives young people (aged 18 to 30) the opportunity to volunteer in an organisation abroad. The funding covers travel expenses to and from the project as well as accommodation, food, a small personal allowance ("pocket money"), insurance, language training and local transport during the project.