Irish festival and youth mobility in France
Ville de Nevers – France are looking for an Irish volunteer to join their team for 12 months, starting in January 2019.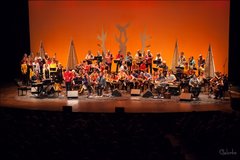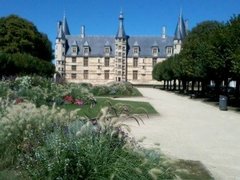 About the organisation
Ville de Nevers is a local public body of France. Since 2011, this community has been an accredited EVS sending, hosting and coordinating organization. The town has around 35 000 inhabitants and is the prefecture of a rural department called Nièvre (213 500 inhabitants), situated in Burgundy, two hours from Paris by train. The departments in which the volunteer will oversee include youth, citizenship, and local democracy.
Volunteer's role
The volunteer is expected to work with young people to raise awareness and interest of international mobility by supporting other youth in international projects, organise presentations to gather young people, and engage in radio programmes on topics such as European mobility. The volunteer will also be a part of the project "La Nièvre rencontre l'Irlande" which means "Nièvre (French department) meets Ireland" with a festival in March 2019 and some various actions during the school year. The main tasks of the volunteer will include:
presentations organised in secondary schools, social centres and other venues that may gather young people.
supporting candidates for international volunteering projects
supporting the project manager in international projects: meeting local partners, supporting them in building international partnerships
organise and animate radio programs related to European awareness, international mobility, etc.
Volunteers are also welcome to carry out their own projects. We want to support them in planning and launching their own projects.
Requirements
The volunteer should:
- be active, creative, open-minded
- be interested in Irish culture and traditional Irish music
- be motivated to learn French as most people in Nevers will not be able to communicate in English
Accommodation
The house for volunteers is located at 11 Quai de Médine, Nevers. It's a three-story building, with a view towards the Loire and the volunteers' apartment is on the second floor (first floor for French people J).
There are 3 bedrooms, a living room, a kitchen, separate bathroom and toilet, a utility room, a little storage room and a balcony. Volunteers share a washing machine and a basement where the bicycles can be kept. There is also a big garden.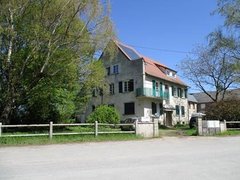 Application
If you are interested in this project, please send complete the VSI EVS Application Form, indicating the name of the project you are applying for to mateja@vsi.ie. Deadline is 26th of November 2018.
The European Voluntary Service (EVS) is an EU funded programme that gives young people (aged 18 to 30) the opportunity to volunteer in an organisation abroad. The funding covers travel expenses to and from the project as well as accommodation, food, a small personal allowance ("pocket money"), insurance, language training and local transport during the project.

Link to the blog with posts written by Nevers volunteers, in French and in English:
https://relations-internationales.nevers.fr/two-weeks-of-evs-in-nevers/