Assist an international student feel more comfortable within a European university
Start date: 28th of August 2019
Duration: 10 months
Programme: European Voluntary Service (EVS)/ European Solidarity Corps (ESC) (age group: 18-30)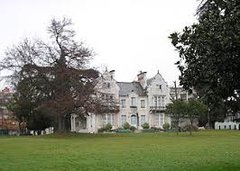 The International Relations Office' mission is to inform students wishing to study abroad and to guide foreign students at the University of Pau.
We are looking for a young person from Ireland to join this project starting on the 28th of August 2019 for 10 months.
About the organization
The University of Pau and Pays de l'Adour welcomes every year more than 1700 foreign students.With more than 416 Erasmus + bilateral agreements,181 associated universities, and 106 inter-university cooperation agreements. The university participates in exchanges of students, teachers and researchers around the world.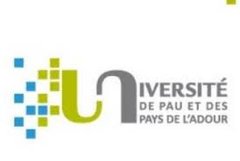 Volunteer's role
 The volunteer will accompany international students in the beginning of the academic year and help them around during the rest of their stay. They be the link between the international students and the campus' administrative services. The volunteer will be able to learn how to implement communication tools facilitating the information on the students' life and participate in the organization of information seminars, informing the students about students exchange programs. Their main tasks will be related to the support of the ESN network by the organization of activities.
Training during the project
French language lessons will be provided by the university twice a week. The volunteer will participate in an on-arrival and a midterm training. 
Requirements
The volunteer should be interested in international relations, intercultural activities, event organization, communication and foreign languages. Good level of French and English should be available. We are looking for a volunteer, who is open, likes the contact with others, and is autonomous.
This project is funded by the EU and standard EVS rules apply. You will receive free accommodation (at a host family), food, insurance and monthly 'pocket money'. Bus passes will be arranged. During the Summer Schools mini-buses will collect volunteers and children.
Application
If you would like to apply for this project please complete the application form, highlighting your motivation to volunteer on this project. Please send an e-mail to Mateja in VSI mateja@vsi.ie , state 'International Relations Office' as the project you are applying for and in the subject of the e-mail.
Deadline for application: ASAP.
If you would like more info on this or any other EVS projects please contact Mateja in VSI mateja@vsi.ie

The European Voluntary Service (EVS)/ European Solidarity Corps (ESC) is an EU funded programme that gives young people (aged 18 to 30) the opportunity to volunteer in an organisation abroad. The funding covers travel expenses to and from the project as well as accommodation, food, a small personal allowance ("pocket money"), insurance, language training and local transport during the project.