Glebe House is looking for 2 long-term volunteers!
8 May 2017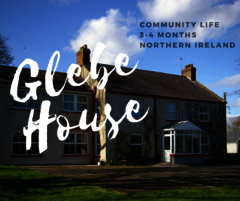 Glebe House Residential Centre, in Strangford (Northern Ireland), is looking for 2 volunteers to join their team starting in May/June 2017 for a period of 3-4 months. (There is a possibility for the volunteers to extend their stay until December 2017.)
Volunteers' activities
The volunteers are needed to assist with the Glebe House programme and will be fully involved in every aspect of it. They will assist in organising and joining in activity sessions, taking part in planning and running activities. The volunteers will also share responsibilities for the associated routines of running the Glebe House Centre, including looking after their donkeys. 
Volunteers should have an interest in working with children and adults on a wide range of community relation's activities. They will also have the opportunity to work in the gardens and activity areas and help with ongoing repairs and future developments at the centre.
No previous experience is required for this project. The volunteers only need to be well motivated and willing to learn, they should have the ability to cope well under the sometimes hectic and very busy programmes that Glebe House provides.
All volunteers will receive training and out of pocket expenses.
Accommodation and food
Accommodation and food will be provided.  Volunteers should be willing to work and live full time, in a residential capacity at the Centre in Strangford, Co. Down, Northern Ireland.
Requirements
- Be over 18 years old and able to speak English to an acceptable degree.
- Be available for at least 3 months.
Are you interested in this opportunity? For more information or if you would like to apply, contact us at ivp@vsi.ie.