Barbara Gill Memorial Event
20 Apr 2017
Barbara Gill Memorial Event
On Easter Monday the family and friends of Babara Gill, a former VSI volunteer, were joined by several VSI volunteers in her honour in Rathdrum Town Park. Here are some pictures of this commemorative event.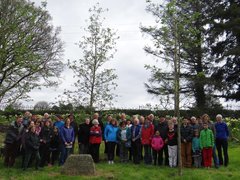 The trees were planted 10 years ago when VSI hosted an international meeting in Rathdrum.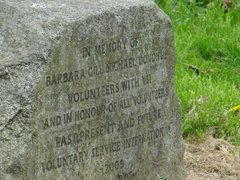 The commemorative stone was erected in Barbara's name by her family, friends and VSI in 2009.